Occamy Miniature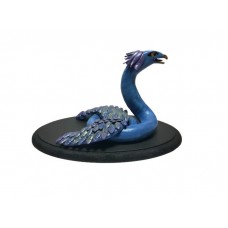 This is a handmade item
Everything is made by hand so, please note that there might be slight changes in shape/color from the picture(s) above. Nevertheless, every item will be of the same quality and just as pretty.
I' m in love with these little creatures, Occamys are simply amazing and so pretty!
This is hand sculpted with Polymer clay and mounted on a black matte wooden base. It is a perfect and unique gift for any Harry Potter or Fantastic Beasts and Where to Find them fan out there!