Pockeball bracelet charm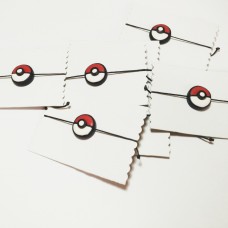 This is a handmade item
Everything is made by hand so, please note that there might be slight changes in shape/color from the picture(s) above. Nevertheless, every item will be of the same quality and just as pretty.
This is an adjustable bracelet made with polymer clay. It features a Pokeball, inspired by Pokemon and would make for a great gift for the geek in your life.

Anime fans will love it!

The Pokeball charm hangs from a wax cord that has a macrame knot on the back to adjust the length and fit all.